ESPC19 features 11 Full Day Pre-Conference Tutorials, 6 Keynotes, 140+ sessions and 'Azure @ ESPC19' containing 40+ dedicated Azure sessions.
ESPC19 speakers are some of the globe's most influential thought leaders and technical experts on SharePoint, Office 365 and Azure Technologies. The ESPC19 keynote speakers include Jeff Teper – Corporate Vice President, Microsoft Office, OneDrive SharePoint and Office Media Group, Scott Hanselman – Partner Program Manager at Microsoft, Alex Simons – Corporate Vice President of Program Management in Microsoft's Identity Division, Miri Rodriguez – Storyteller and Head of Global Internship Program at Microsoft and Vesa Juvonen – Principal Program Manager at SharePoint Engineering.
Reasons to Attend ESPC19
Focus – 4x days of SharePoint, Office 365 & Azure inspiration, a real chance to dive deep into the topics, to get away from the office and think, learn and enjoy time with your peers. Within the Conference Programme Azure @ ESPC19 will also contain over 40 dedicated Azure sessions.
Scale – 11 Full Day Pre-Conference Tutorials, 140+ sessions, 2500+ peers to help you meet your objectives.
Depth – Catering for levels 100-400, deep-dive sessions delivered by Microsoft Product Team members, RDs, MVPs, MCMs and independent experts who can tailor the appropriate levels of detail.
Breadth – Keynotes, Sessions, Tutorials and Social events. Sessions will provide learning on important topics including; Teams, SharePoint Framework, AI, Security, Graph, Power BI, Azure AD, Flow, Cosmos DB, Windows 10, APIs, IoT, Microsoft 365, Governance and Integration to highlight a few. Pre-Conference Tutorials will offer deep learning from the absolute experts in the areas of PnP, Machine Learning & AI, Azure Infrastructure, Insights and Data, Usage & Adoption, Productivity and SharePoint & Office 365 Development.
Independence – What's coming and what works.
Partners/Vendors – The best local, European and from around the world.
Microsoft – Hear it first. Held in December, ESPC19 will have the most up to date learning and the very latest announcements from Ignite 2019, delivered by Microsoft Leaders and Product Team members, including Jeff Teper, Scott Hanselman, Miri Rodriguez, Vesa Juvonen and Alex Simons. 
Setting – Amazing venues and location that facilitate comfort, ease of learning and bringing the community together.
Connections – Multiple opportunities to connect with your peers, people facing or solving the same challenges you face.
Experts – Simply, the best of the best. Check out this year's ESPC19 Conference Programme.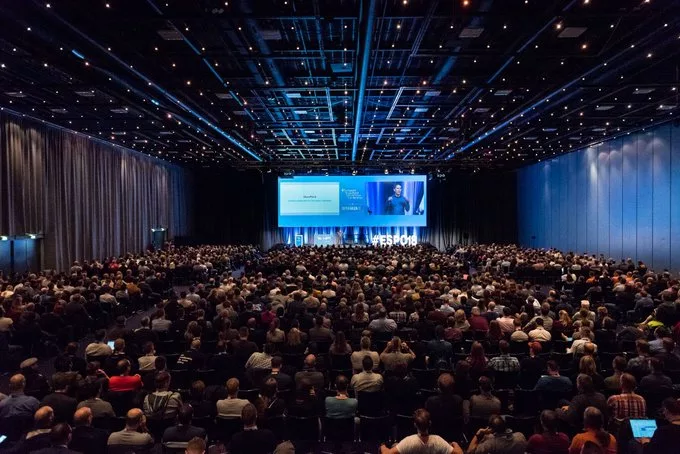 Event Details
Starts:  Monday, December 2, 2019 9:00 AM
Ends: Thursday, December 5, 2019 5.00 PM
Organiser: Tracy O'Connell
Website: https://www.sharepointeurope.com/